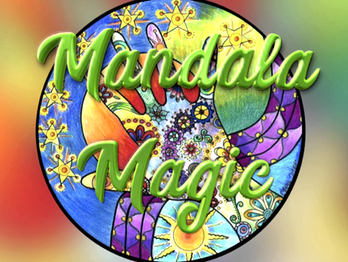 Mandala Magic Film Launch
When:
Tuesday December 12th

Time:
2:00 pm

Where:
The Box Factory

Regent St South, Adelaide between Halifax & Carrington
St.

RSVP by December 10th
[email protected]
Mandala Magic is an exciting new film by David Salomon that explores how Mandalas and Colouring and Conversation Circles are empowering women's lives!
This timely documentary explores simple, relaxing solutions for the challenging times many women are facing and the role of Creativity and Community for well being and insight.

We meet managers and leaders across South Australia's domestic violence and community sectors as they share their experiences of how Mandalas are making a difference in the lives of women of all ages and cultural backgrounds.

Mandala Magic reveals some of Carol Omer's best kept secrets in womens' personal development and well being. Carol is a Life Coach and author of The Big Girls Little Coloring Book. She has over 30 years experience working in domestic violence shelters and women's health, well being and empowerment.

The Big Girls Little Coloring Book is a marvelous, magical work that taps a wellspring of creativity such as few people have ever known!

~ Dr Jean Houston